[DISCLAIMER: These blog posts do not necessarily reflect The Salvation Army. Opinions and thoughts do not reflect all Salvationists.]
"Dear friends, let us love one another, for love comes from God. Everyone who loves has been born of God and knows God. 8 Whoever does not love does not know God, because God is love. 9 This is how God showed his love among us: He sent his one and only Son into the world that we might live through him. 10 This is love: not that we loved God, but that he loved us and sent his Son as an atoning sacrifice for our sins. 11 Dear friends, since God so loved us, we also ought to love one another. 12 No one has ever seen God; but if we love one another, God lives in us and his love is made complete in us." 1 John 4:7-12
Showing Christ's love is vital to Christian living.  Our love for others gives those around us a small glimpse of God's love.  One group who desperately needs to feel the love of God are those affected by disability. Joni Eareckson Toda, founder and CEO of Joni and Friends International Disability Center said, "Only 5 to 10 percent of the world's disabled are effectively reached with the Gospel, making the disability community one of the largest unreached — some say under-reached — hidden people groups in the world."
Below are three simple steps anyone can take to show the love of Christ to a person affect by disabilities.
Start with a genuine and sincere, "Hello", "Good morning" or any other appropriate greeting.
Look them in the eye and validate their existence. If the person you are speaking to looks away or avoids eye contact, continue to greet them. Some people may struggle with eye contact, but that does not mean an honest greeting is not as impactful.
Out of fear of staring, many people have been taught look away when they cross paths with someone who looks different.  This act, while done with good intentions, can increase the feeling of isolation someone with a disability may feel.  A simple greeting may not remove all feelings of isolation, but it does show that person they are seen and that they are welcomed.
Include the person by bringing them into a casual conversation or get-together.
A person affected by a disability has the same desire for friendship, community and acceptance as anyone else.  Unfortunately, lack of awareness and misconceptions can prevent a person affected by disability from accessing what they desire, relationships. By including them, you may be helping them meet that need as well as you may gain a new friend.
Include them again, and again, and again.
People affect by disabilities have different obligations or greater personal responsibilities.  They may be attending more appointments or meetings than their typical peers, making get-togethers difficult, but just knowing that you thought of them and that they are welcome into your group makes a huge difference.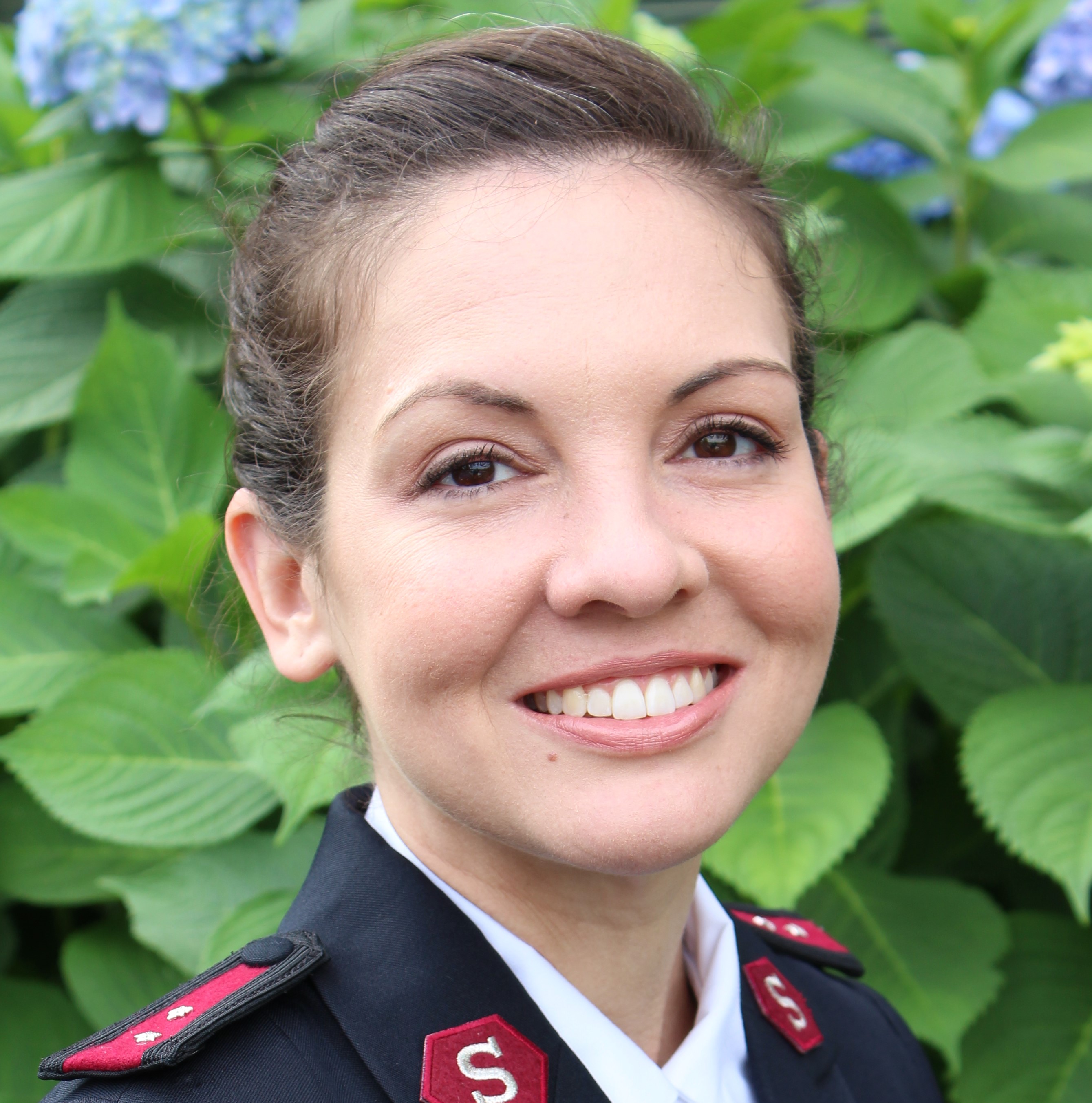 Captain Christina Arnold
Captain Christina Arnold has been involved with the ministry of The Salvation Army for 20 years, as volunteer, employee and officer.  Christina and her family currently live in the Los Angeles area where she is appointed as the Director of Special Needs Ministry for The Salvation Army Western Territory.