STOP IN THE NAME OF LOVE
A Love in Action Flash Mob Campaign
What is the Flash Mob Campaign?
Officers, staff, cadets, and children from the College for Officer Training performing the Stop in the Name of Love Flash Mob at Promenade on the Peninsula in Rolling Hills Estates, California.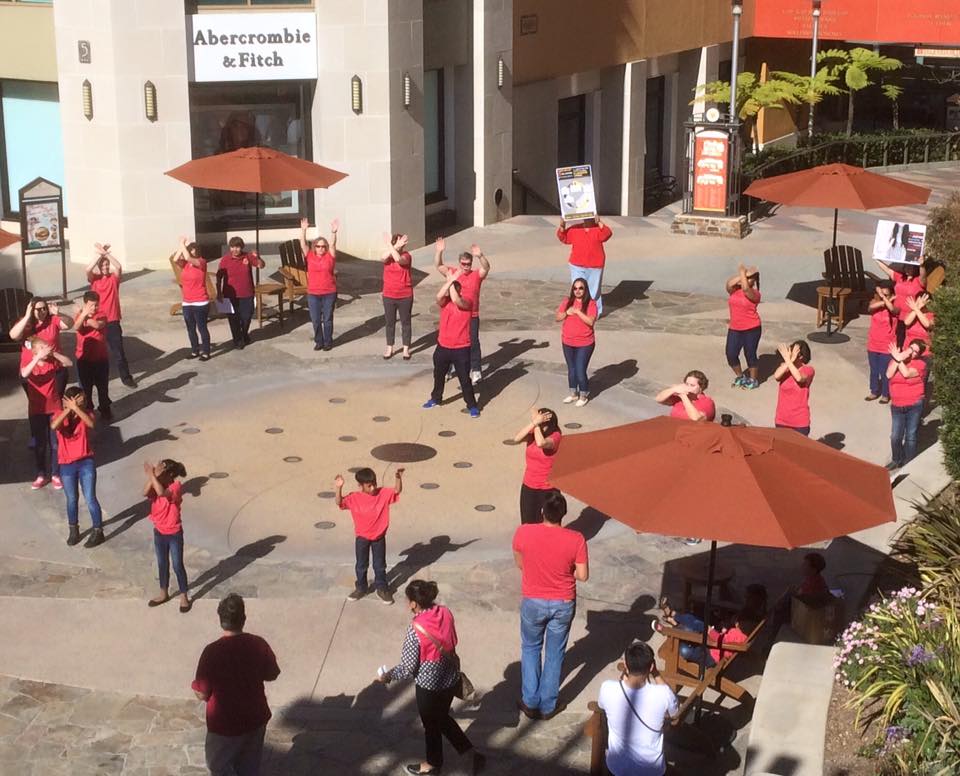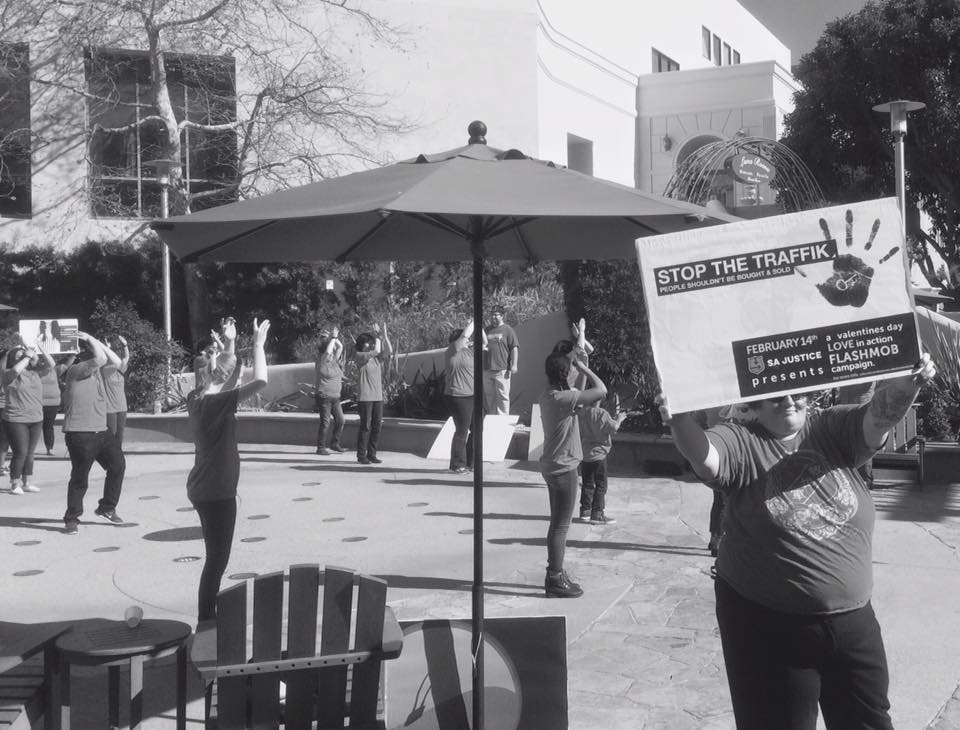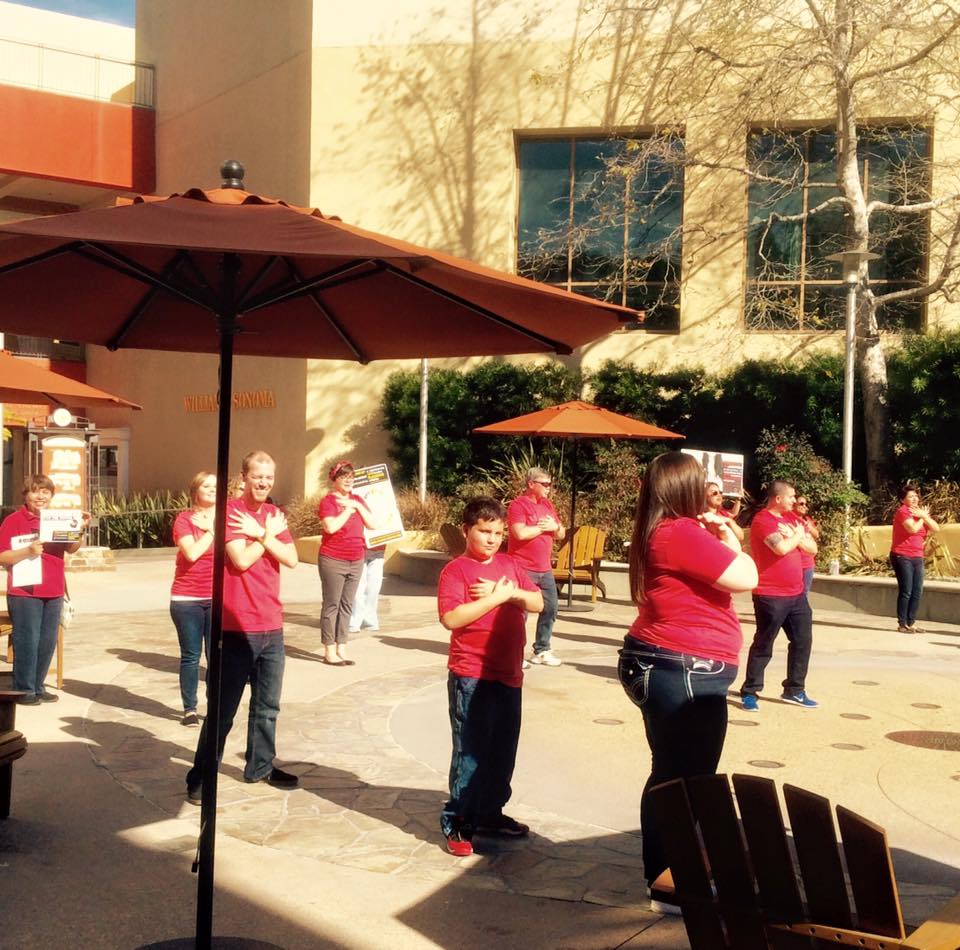 Cadet Brandon Kyle reared up this flash mob sharing God's love and seeking justice in the world. They had a blast!
In 2017, Lieutenant Brandon Kyle introduced the flash mob dance to campers out at Music Camp, sharing the love of God and the joy of Christ while also teaching them a little bit about Human Trafficking.
The images below can be made into flyers, postcards, and posters. Use your imagination and get the word out! Click on the image to download.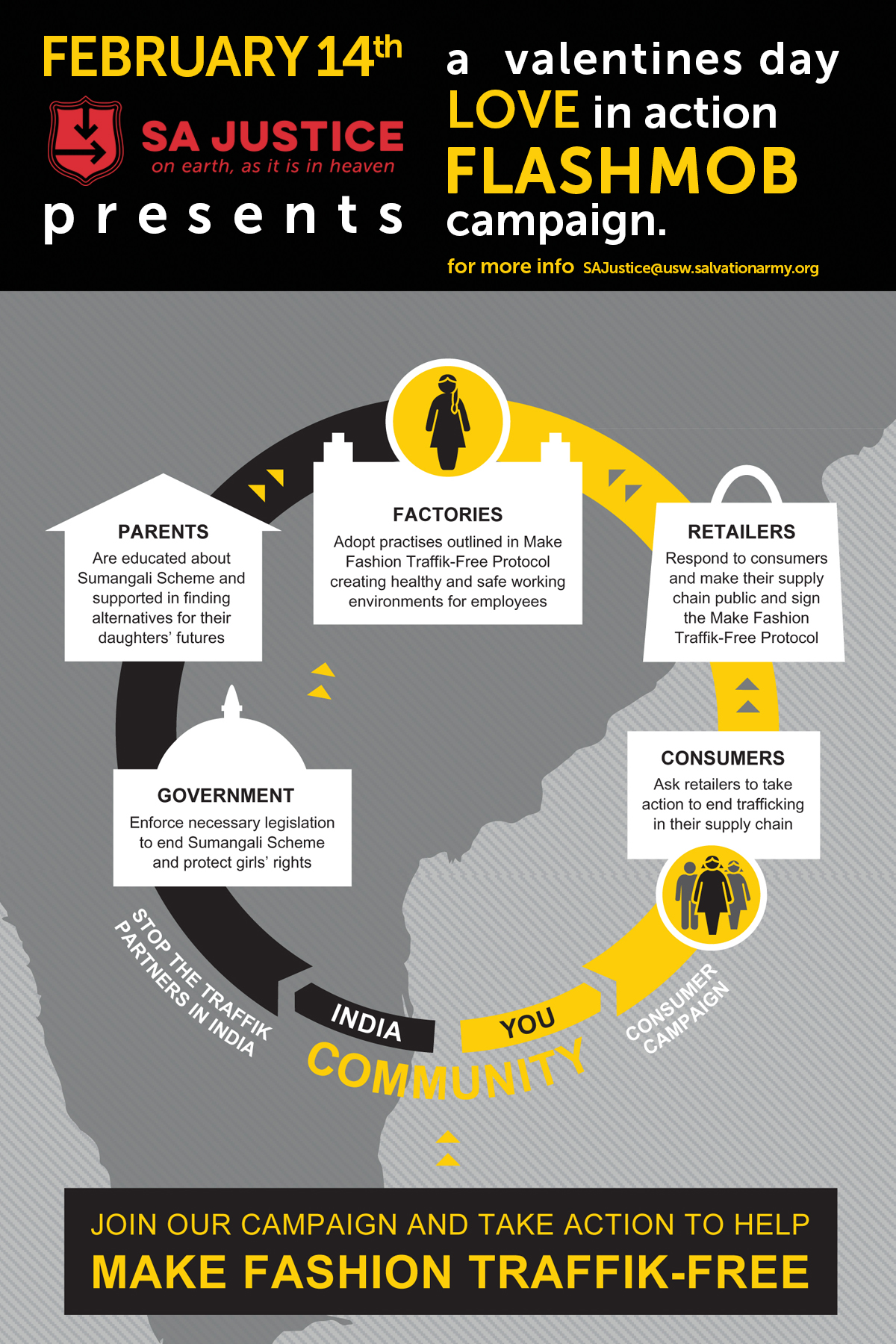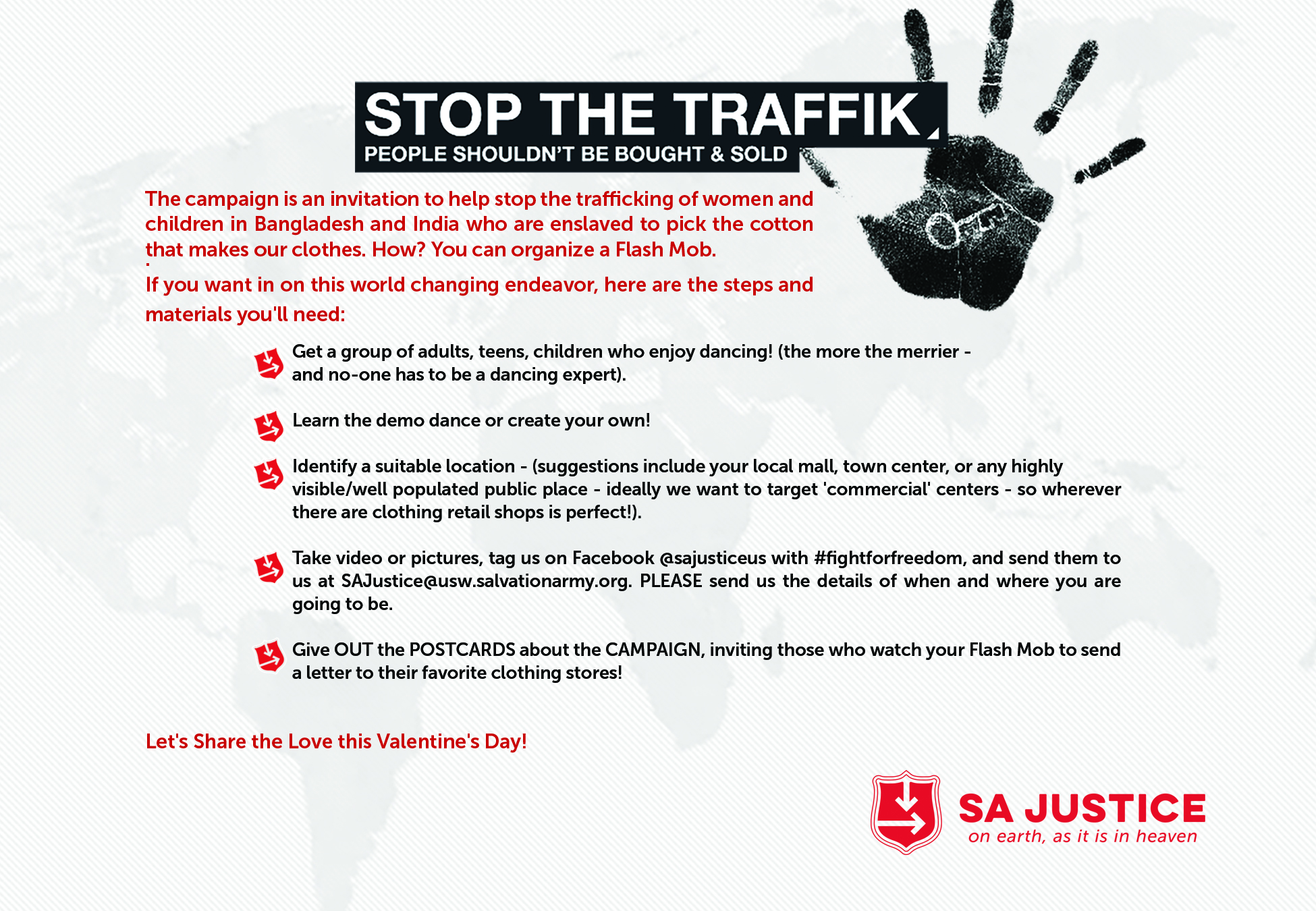 Use this letter to present to local retailers during the Flash Mob campaign to spread awareness about labor trafficking within their supply chain.